Working with Croix-Rouge Malagasy in Madagascar, we are providing 1600 people (400 households) with food ration kits to help in this time of drought and famine in the south.
80 households benefited from Qurbani and food packs in July 2021. Every month, for a further 6 months, a further 100 households will benefit from regular food parcels accounting for 149,280 meals altogether over the 7 month period.
1560 people in 260 households receive Qurbani meat and food parcels in District Nawabshah, Sindh, Pakistan
Food items are distributed to 150 households in the impoverished province of Tharparkar, Pakistan.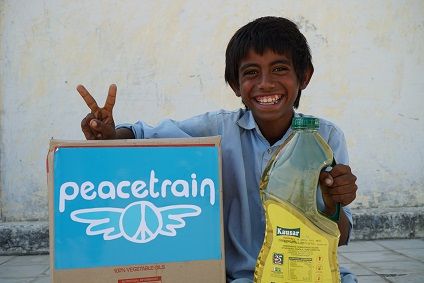 1050 people in total benefited from food supplies, enough to last a full month, including the day of Eid al Fitr which was on 13th May 2021. Read more about the project here
Programme vehicles are ready in South Africa and the programme has begun. 150 families in townships are receiving monthly food parcels for at least the next year with current funding. Distributions commenced 1st April 2021.
200 homeless people in Manchester received hot meals every week. A further 148 families receive food parcels from the Food Bank at The Unity Centre each month too. That makes over 100,000 meals distributed since April 2020 from our Food Kitchen in Oldham.
Our monthly feeding programme for displaced people inside Yemen came to an end this month. Thanks to the support of our donors, 628 vulnerable households (4,396 individuals) benefitted from food aid over the last 6 months.
1,600 families (7,000 people) are served food parcels in Beirut throughout August and September to assist following the massive explosion that caused widespread casualties and damage.
Our supporters helped us respond to the Covid19 crisis through:
South Africa: 300 families received hygiene packs and food hardship vouchers and 4900 families received food hampers.
UK: Brixton People's Kitchen is supported to provide 487 households (1,393 individuals) with food packs.
USA: 995 family food parcels, 38 food vouchers and 937 hot meals are distributed, benefiting 1970 families (6002 people).
Pakistan: 1000 family food parcels are distributed benefiting 6854 people.